Selected Articles: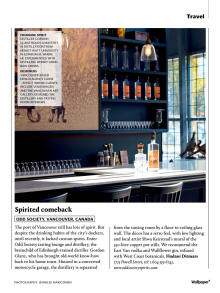 Spirited Comeback (link)
Wallpaper* January, 2014
Haaretz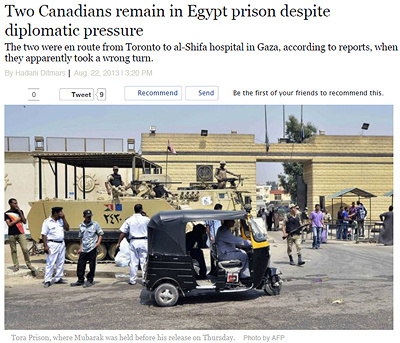 Canadians John Greyson and Tarek Loubani imprisoned in Egypt
Haaretz 2013-08-22. (link)
Bradford Synagogue Saved by Local Muslims
Haaretz 2013-05-21. (link)
Art Spiegelman profile
Haaretz 2013-05-03 (PDF)
Miko Peled profile "the General's Son"
Haaretz 2013-04-08. (link)
Palestinian support for Idle No More
Haaretz 2013-01-29. (link)
Gerry Judah profile
Haaretz 2012-08-24 (PDF)
Arab Theatre in London
Haaretz 2012-07-27 (PDF)
For Jerusalem's Palestinians, Israeli ID policies cast a long shadow
Haaretz 2012-05-02 (link)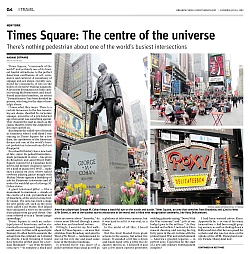 Times Square: The centre of the universe (pdf)
The Vancouver Sun July 6, 2013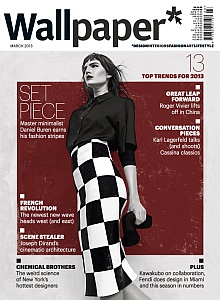 The former home of late architect Arthur Erickson faces an uncertain future (link)
Wallpaper* March, 2013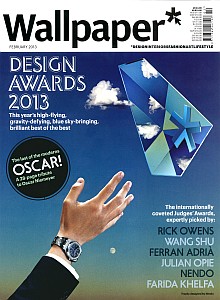 Best Lab; Faculty of Pharmaceutical Sciences, UBC (PDF)
Wallpaper* February, 2013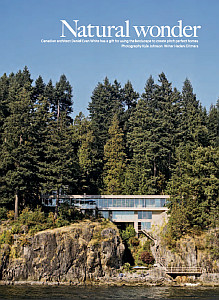 Natural Wonder: Canadian Architect Daniel Evan White (PDF)
Wallpaper* December 2011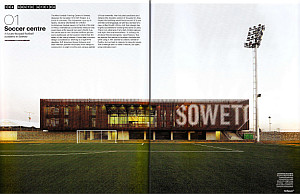 Soweto Football Academy (PDF)
Wallpaper* November 2011

Library as Cathedral: Bing Thom Architects create a new landmark (link)
Metropolismag.com December 2011


Nostalgia mixes with joy as Iraqi Christians celebrate Christmas in Canada (link) (PDF)
Iraqi Christian refugees, who can trace their roots back to Babylon, adjusting to life in a Vancouver suburb.
Globe and Mail December 2010


A short trailer promoting the May 2010 issue of New Internationalist.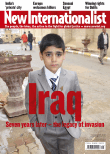 Iraq, 7 years later - the legacy of invasion (link)
A special issue written and photographed by Hadani Ditmars
New Internationalist May, 2010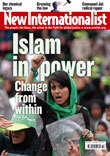 Islam in power (link)
Hadani Ditmars calls for a return to Islam's spirit of democracy and pluralism.
New Internationalist October, 2009

Click for more articles by Hadani Ditmars at New Internationalist Magazine

Culture from chaos: where next for Iraqi art? (link)
guardian.co.uk March 2010

Remembering Arthur Erickson's architectural triumphs (link)
guardian.co.uk July 2, 2009

Peace Offerings (link)
New Internationalist May, 2009

Persian Melodies (link)
Walrus Magazine Jan/Feb 2009

The Architecture of Vancouverism (link)
guardian.co.uk June 27, 2008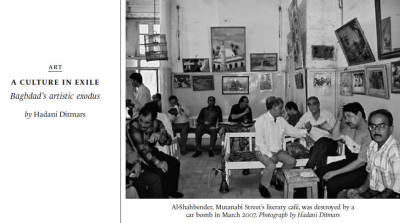 A Culture in Exile Baghdad's Artistic Exodus (link | 400kb PDF)
Walrus Magazine March, 2008

Mandarin language environmental education (link)
The Globe and Mail January 19, 2008

Story on Irish eco-cottage (link)
Shared Vision Magazine January 30, 2007

Iraq's theater of the absurd (link)
San Francisco Chronicle April 30, 2006

The Lively Arts Scene in Ramallah (link)
independent.co.uk July 25, 2004

Palestinian Women Film-Makers (link)
Ms. Magazine Winter 2004

Interview with Denis Halliday in Salon (link)
salon.com March 20, 2002

Life in a women's centre in Gaza (link)
Ms. Magazine October / November 2001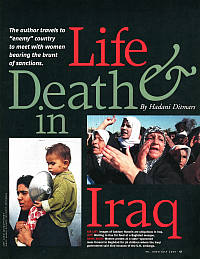 Life and Death in Iraq (7.7MB PDF)
Ms. Magazine June / July 2001

Carry on Baghdad (4MB PDF)
Wallpaper Magazine 2000

Persian pop diva Googosh in NY Times (link)
The New York Times August 9, 2000

Midnight's Refugees - the 7-11 clerk (1.3MB PDF)
The Vancouver Sun September 4, 1999

Learning the Past to Save the Future - Bilingual Education in Guatemala (5MB PDF)
The National Post February 1, 1999

Is the Veil Old Hat? Underneath their black chadors, Tehrani women are flaunting fashion (1.2MB PDF)
Vogue USA, September 1997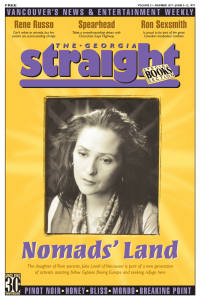 Nomad's Land - Roma Refugees in Canada (680kb PDF)
The Georgia Straight June 5, 1997

Iraqis' Suffering Widens as U.N. Sanctions Drag On (link)
The New York Times December 14, 1997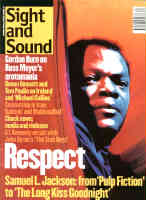 From the top of the hill: Mohsen Makhmalbaf interview about Gabbeh (1.8MB PDF)
BFI Sight and Sound Magazine December, 1996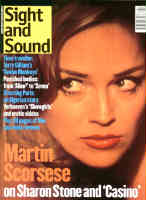 Merzak Allouache's film Salut Cousin! (1.3MB PDF)
BFI Sight and Sound Magazine January, 1996

The meaning of the word Jihad (1.3MB PDF)
Vancouver Sun December 14, 1996

Ballad of the New Somali Cafe (3.4MB PDF)
The Independent September 29, 1994

At the Crossroad: The Carthage Film Festival (1.6MB PDF)
Screen International

More from BFI Sight and Sound Magazine
In 1994 I lived in Jerusalem and wrote for the first post Oslo accord joint Palestinian/Israeli monthly "The New Middle East" - a very different era.

A Moment but No Miracle for Jericho
http://archives.obs-us.com/obs/english/books/mem/n01a03.htm
El-Hakawati Theatre
http://archives.obs-us.com/obs/english/books/mem/n01a07.htm
Queensway - London's Middle Eastern enclave
http://archives.obs-us.com/obs/english/books/mem/n01a02.htm